Post-surgery care notes
Patients can use this page to download post-surgery care notes.
Tonsillectomy and adenoidectomy
Research Papers
Dr Leaper has published a number of research papers in medical journals including the International Journal of Pediatric Otolaryngology and the Australian Journal of Otolaryngology. Please contact Dr Leaper for copies of the papers.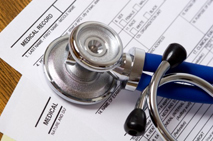 Disclaimer
The information on this website is intended as a general guide only for patients. It is not intended to replace professional advice from a one on one consultation. Patients with these symptoms should contact a GP or specialist.