matthew Leaper - Otago anD southland Surgeon
Dr Matthew Leaper is an Otago based surgeon with 13 years clinical experience who specialises in disorders of the ear, nose, throat, head and neck region, often referred to as Otorhinolaryngology. Dr Leaper works from public and private hospitals in Dunedin and Invercargill and offers a range of surgical procedures in adults and children including:
Facial plastic surgery
Cosmetic and functional rhinoplasty
Endoscopic sinus surgery
Head and neck oncology
Thyroid and parotid surgery
Ear surgery
Paediatrics
Dr Leaper's caring and professional approach, together with his continual involvement with the latest surgical research, ensures the treatment you receive will be of the highest standard in New Zealand.
To make an appointment or for further information, please contact
Dr Leaper
.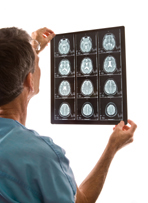 Disclaimer
The information on this website is intended as a general guide only for patients. It is not intended to replace professional advice from a one on one consultation. Patients with these symptoms should contact a GP or specialist.